Purple tint when using Scart to BNC adapter on Sony PVM monitor
A purple tint on screen suggests that the green BNC wire is not working on an RGB SCART to BNC adapter cable . But this is not the case. It simply means that monitor is in component video mode (YPbPr) and not in RGB mode.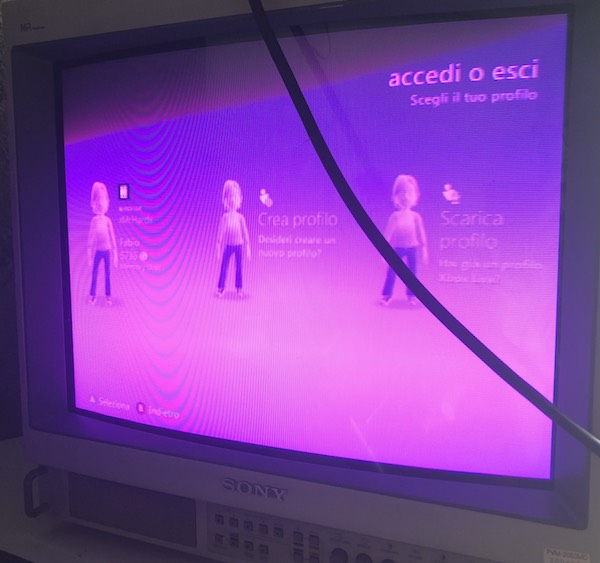 The reason it displays a purple tint is because in component video mode the green is derived from the blue, red and luminance aspects of the Pb and Pr signals, and its still receiving the red and green signals via the Pb and Pr inputs but in RGB mode, which gives the impression that the red and blue are working and the green is not. But in fact is just a consequence of feeding and RGB signal into a component activated input.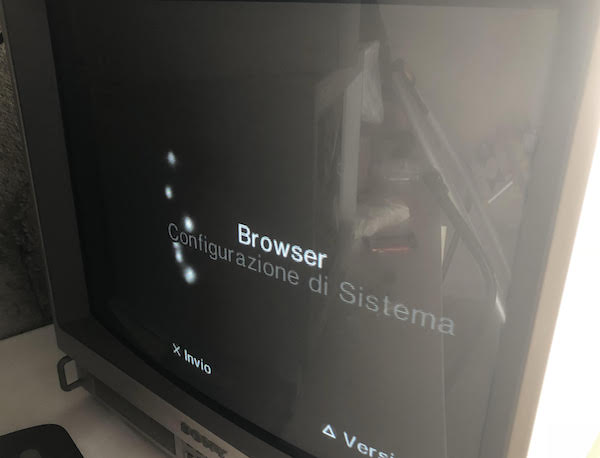 This can be validated by plugging in just the green BNC plug which will result in a monochrome image which is the colour brightness or Luminance information extracted from the green wire and the monitor is treating this signal as just luminance which is the Y aspect of the Y-Pr-Pb signals.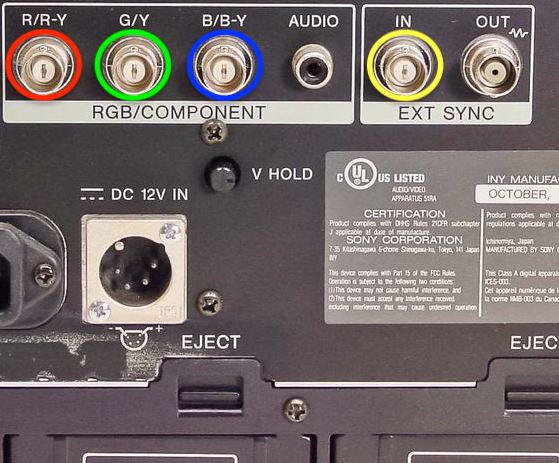 The BNC inputs on a Sony PVM are labeled as follows. R/R-Y which refers to the

Red

wire, G/Y which refers to the

Green

wire and B/B-Y which is for the

Blue

wire. Our

female SCART to BNC cables

also have a fourth

Yellow

wire which carried the sync information and needs to be plugged into the EXT SYNC IN input. Or if you want to use the monitor in component video mode you simply match up the same colours as you would with RGB resulting in the following. The Pr (red wire) signal feds the
R/R-Y input, the Y (green wire) feds the
G/Y input and finally the Pb signal (blue wire) feds the
B/B-Y input.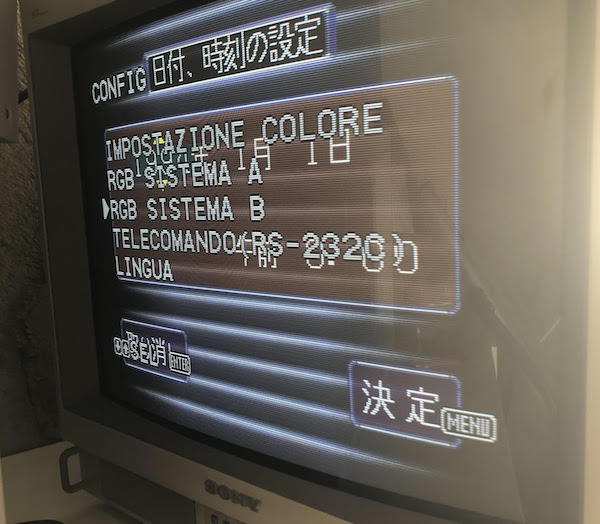 Once correctly set to RGB mode you will get all colours displayed correctly when using an RGB SCART cable in conjunction with a female SCART to BNC adapter cable. A lot of PVM monitors have a simple EXT sync button which switches between RGB and component video mode, however the more complicated Sony BVM monitors have to be switched using the on screen display (OSD). Please refer to your user manual on how to switch your monitor into RGB mode.

Featured