On screen image does not fit television screen - Overscan
If the the top or bottom of the image appears to be obscured you just need to adjust the aspect ratio of the television using the remote control.
Another common problem sometimes experienced is when one side of the picture is slightly chopped off or cropped. This is an overscan problem whereby the TV is not displaying a true 1:1 ratio picture, as the TV is in zoom mode. This can usually be corrected by adjusting the aspect ratio / picture size of the screen from 16:9 or 4:3 to "fit screen". This can be done using a button on the remote control usually labelled "aspect ratio" or "picture size" or "zoom" etc.

If this does not correct the image size you could try accessing the televisions engineer / maintenance menu. This is a secret menu normally used by engineers to calibrate and fine tune the televisions image and is accessed by an access code which is achieved by pressing a number of buttons on the remote control in a specific pattern. To find out what the access code for your TV is, you need to Google the make and model of your TV followed by engineers code, service menu code or maintenance menu code. Once accessed, you should be able to centre the picture using the horizontal and vertical image adjustment.
The forced 16:9 mode can be disabled inside the SCART cable if you cut the trace going to SCART pin 8, but this is done at your own risk. Please see below.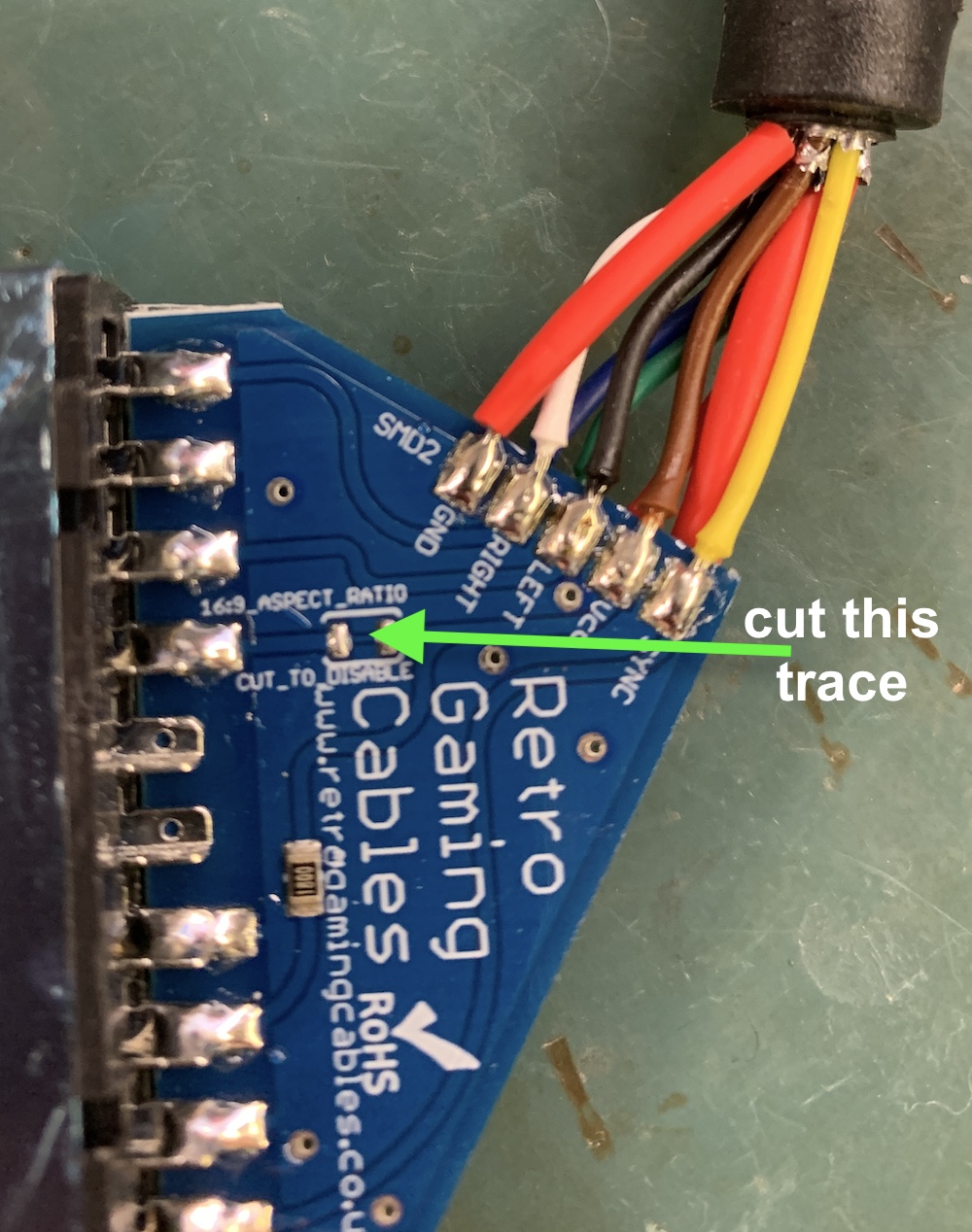 Featured